Hello There –
Meet Your Innkeepers!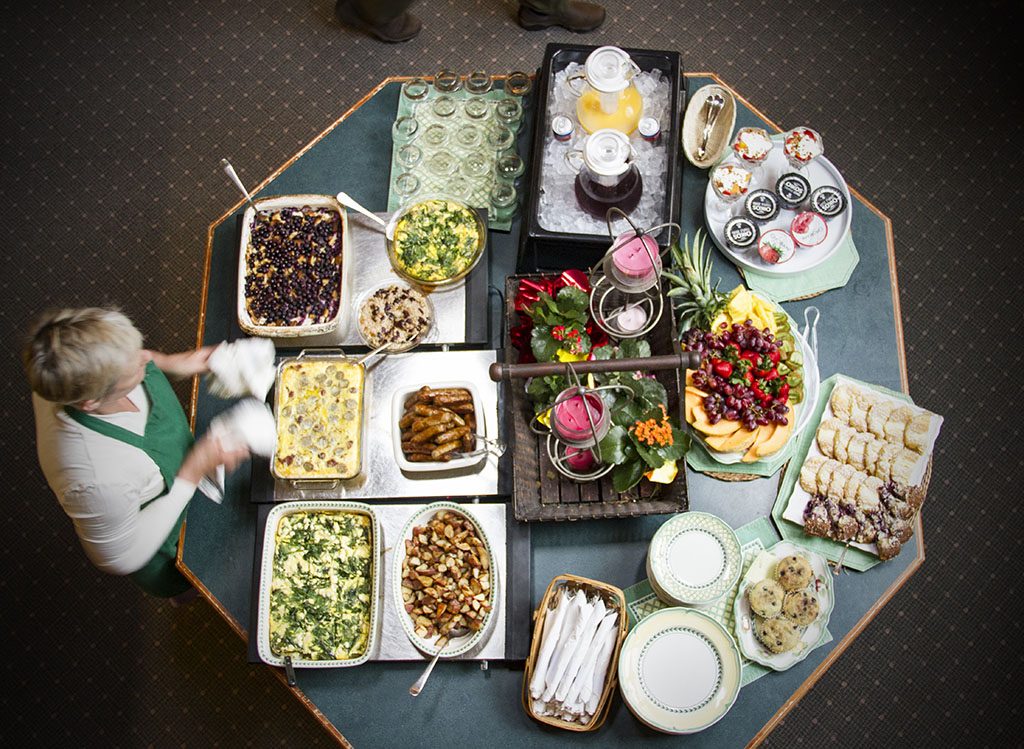 (L to R) Pieter – Katharine – Patricia – Will & little Oliver
Pieter and Pat Lion-
Pieter is 100% Dutch, immigrating from the Netherlands at an early age.  He is an "old-world" Holiday Inn innkeeper of 30 ought years focused on the customer.   Patricia is from the Washington D.C. area,originally and as one of 5 kids in 5 years learned to cook for a crowd at an early age.   She stays involved with local business organizations and local government to continue a long standing tradition of involvement in the community.  Their adult children, Will and Katharine, are world travelers and also integral owners of the Inn for last 17 years. They have had standard poodles as their "official greeters" at the Inn from the very beginning; starting with Nick and currently with Luc,, these elegant animals help you feel welcomed and loved!
The Lions call the Rosemont Inn their 'Grand Dame,' as she was built as a boarding house with people coming to "take the waters" of Lake Michigan.  Still standing strong to this day, with all of the additions, as a testament to the longevity of the beauty and serenity of this incredible area since 1901.
Patricia says, "We believe, as the sign states, that everyone needs a place to 'sit long, talk much and laugh often'."
Host a team building weekend here for your business, or celebrate a quiet anniversary – What are you waiting for?
Office
83 Lakeshore Drive | Douglas, MI | 49406-0857
Have Questions?
83 Lakeshore Drive | Douglas, MI | 49406-0857
MAILING:
PO BOX 857,  Douglas, MI  49406
Call Us To Schedule
We are ready to talk to you about your next dream vacation!
Send Us An Email
Send us an email with your vacation information, questions and details.
We're Standing By!
Email rosemontinnresort@comcast.net